Hi there, i'm just playing around to migrate from my Harmony Elite environment.
In my setup i have one page for the activity "Watch TV" where i have a page with my favorite Channels.
How can i add a Macro to such a channel, for instance the channel Pro7 is expecting the following commands "1"+"2"+"OK" as it's channel 12 in my TV.
I saw already that this would be a Macro, but i can't add it to the Icon for that Channel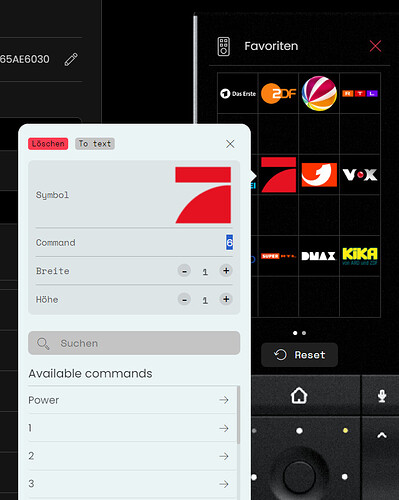 Is this not possible yet? Or how can i combine more commands for such a use case?
Thanks!