When I attempt to install this integration, it seems to find three versions of the app, as shown below: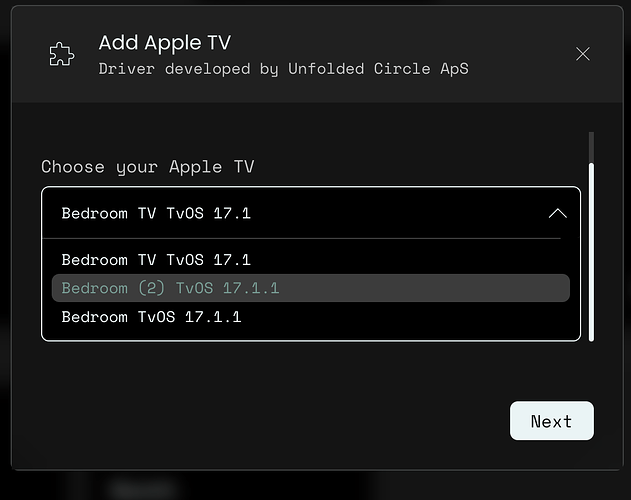 I have only one unit, and can't find any old apps lying around my hard drive. Ideas?
Anyway, I charge ahead and try to install all three, failing each time. R2 asks for the "Pin", which, according to Apple, does not exist. We assume they are looking for the Passcode, which I enter. Then after a few seconds of whirring, I get a Timeout error but with an encouraging Try Again message. Same every time. I've also tried leaving the PIN/Passcode entry unchanged from the defaulted "0", and have also tried an empty field. No matter.
I could use some more help it seems. Thx in advance.